Search this database to locate information on hundreds of today's most significant science topics from a variety of sources: reference, magazines, news, podcasts, recommended websites, academic journals, and more.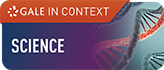 Go to the Science in Context database.


Click on Browse Topics in the top menu bar


Locate and select Cell Structure and Function in the alphabetical list of topics.


Once on the Cell Structure and Function page, use the Search Within Page search box on right to narrow your search.
Print books available in the DHS Library:
The Cell
Call Number: 571.6 PAN
ISBN: 0816049467
Publication Date: 2005
Discusses the origin of life, prokaryotes, eukaryotes, the cell cycle, genes, multicellular creatures, and neurons, and presents overviews of related topics, including light microscopy, histology and histochemistry, and recombinant DNA technology.
The Components of Life
Call Number: 572 COM
ISBN: 1615303243
Publication Date: 2011
Provides an overview of the components of life, covering nucleic acids, amino acids, proteins, the types and functions of proteins, lipids, and carbohydrates.
eBooks at the Gale Virtual Reference Library
Search our collection of GVRL eReference books in a range of subjects including covering the arts, business, the environment, history, literature, medicine, multicultural studies, geography, and science.